I have always loved taking style cues from celebrities and bloggers and I often try to recreate a look I see out of things I have in my closet to make it my own! So, I figured why not show you guys how to do the same! First up is Selena Gomez; one of my favorite fashionistas! The elements of Selena's style can change quite a bit, but I love that she takes risks while still having that feminine element in there somewhere! Below is the picture I used as inspiration!
For this look, I chose something pretty easy to recreate because chances are, we all have one of these pieces in our closets already! If you wanted to recreate Selena's exact ensemble, it would cost you a whopping $1,400. I don't know about you, but I don't have that type of change lying around.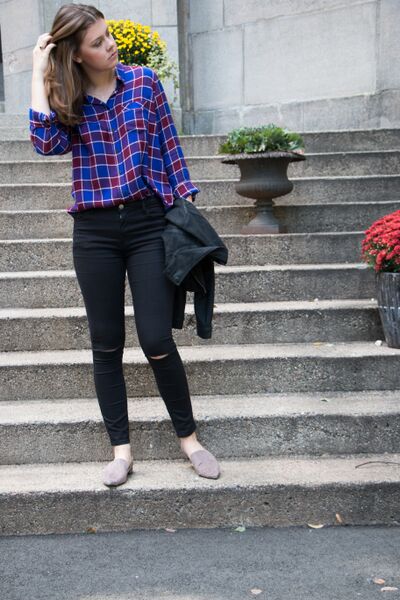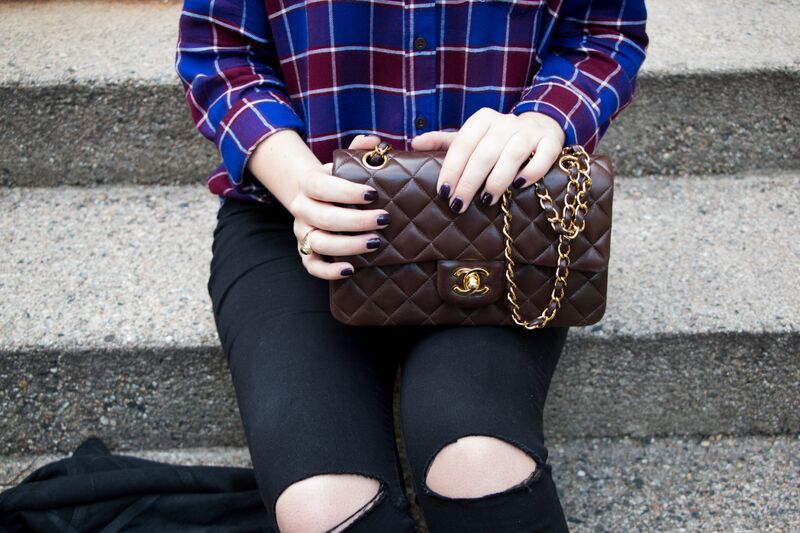 Obviously, my look is a little different being that it is finally fall. First, I started with the plaid shirt. Mine is from Marshall's and was about $25. Next, instead of the cutoff denim shorts, I decided it would be more appropriate for ripped at the knee black jeans. These are from the new Downtown Crossing (Boston) location of the originally UK store, Primark and they were a mega deal at $17! For shoes, I wanted to make the look a little more ladylike so I added these pointed toe flats from Zara for about $39. For my bag, I used this vintage Chanel to break up the black pieces. And lastly, I chose this coated denim jacket that I have had in my closet for quite some time now and it was around $50.
So, in total my look would cost around $130 give or take if you didn't use anything you might already have. This was such a fun project and I hope you enjoyed my rendition. If you'd like to see more of these types of posts, comment below with celeb suggestions!